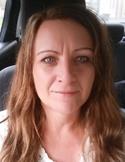 Sharon Staub is a director of South Pacific Allied Health (SPAH) a 'not for profit NGO' involved in the development of third world countries. She has eight seasons experience as an archaeologist in the Middle East.
She also has an extensive career in facilities management, has raised four children and lives in rural Australia on a small farm.
She graduated from the University of Melbourne in 2014 with a double degree in Classics and Archaeology, currently studying honours.