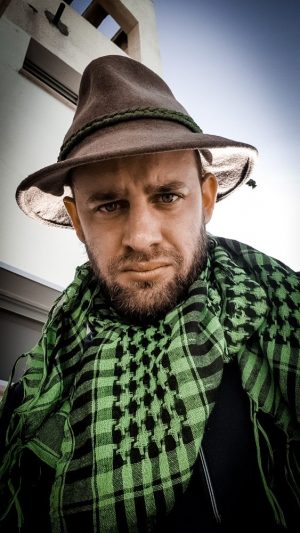 Nicolas Kress (aka Léo) has an MA in archaeology (Université catholique de Louvain, Belgium). His dissertation focused on the integration of different field techniques (excavation, survey, GPR, GPS, aerial photography,…) within Geographical Information Systems (GIS). He then specialised in land-surveying at the IEPSCF-Namur (Belgium).
He started as student in 2007 at Sissi and is still in the project today.  While he worked 7 year as a professional topographer for two international companies in Luxemburg and Belgium.  Between 2013 and 2018, as Jan's right hand, he took care of logistics in the ARC programme 'A World in Crisis?' as well as of AEGIS publications and of multiple websites.
Nicolas has participated in excavations at Sissi (2007-today), at Palaikastro (2014), Pyla (2014-today), Al-Ghat in Saudi Arabia (2012 & 2014). On the field, he is at once archaeologist, and responsible for topography, and for the drone pictures.