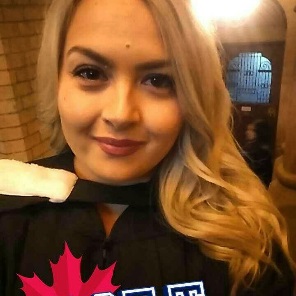 Cristina Savulov is a Master of Arts student in the Near and Middle Eastern Civilizations Department at the University of Toronto, with a focus on Near Eastern Archaeology (ceramic analysis), and will be graduating this June.
Her current research involves analyzing the ceramic assemblage from Tomb 7 at Tell Banat, under the supervision Dr. Anne Porter, however she also has a keen interest in the trade of Aegean ceramics in the Levant during the Late Bronze and Early Iron Age.
Cristina has participated in two field seasons at Palaikastro, Crete, and one season at the Neolithic site of Gadachrili Gora in Georgia (where she was involved with ceramic macro-analysis and pottery drawing).