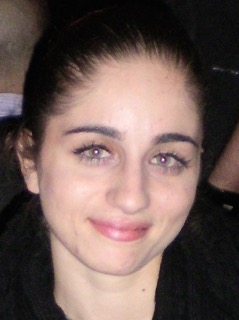 Constantina Hadjivasili is an archaeological conservator. She completed her first degree in History and Archaeology at the University of Cyprus and afterwards received a MSc degree in Conservation Practice at Cardiff University in 2012, specializing in ethnographic and archaeological objects.
As a freelance conservator from 2013 she participated in a number of conservation projects throughout Cyprus (including Pyla) and Crete. Also, she collaborates with many museums in Cyprus.
Her areas of expertise include archaeological conservation (metals, ceramics, stone, glass), project management for conservation projects, preventive conservation in facility design and operations pest management, condition surveys, emergency planning, and policies and procedures.