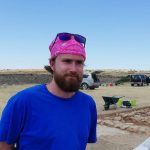 I obtained my bachelor's degree from the University of Ioannina in 2015. Since September 2017, I am a master student at the University of Ghent. My first experience was a small excavation by the Ephorate of Antiquities of Euboea in Chalkis, in 2014. I have also participated in the excavations of the Swiss School of Archaeology in […]
Modified time: May 21st, 2018 2:15 pm by
jan driessen
---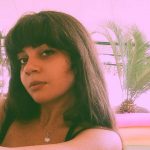 I am an undergaduate student at the National and Kapodistrian University of Athens , in History and Archaeology Department. I have also participated in Kardamena's excavation at Kos island (2017)
Modified time: May 21st, 2018 2:14 pm by
jan driessen
---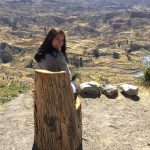 Nicole Jozwik is a third year student at Providence College. Her main focus is Art History, with minors in Spanish and Business Studies. Nicole's primary interest is in Andean-Christian art, but she also has a love for French Impressionism, specifically Renoir. This is her first archaeological dig, and she is looking forward to learning new, […]
Modified time: May 21st, 2018 2:13 pm by
jan driessen
---
Cedric Van Huffel is an MA student in Archaeology at the University of Ghent. He has worked at Sissi in 2016 and 2017
Modified time: May 21st, 2018 2:12 pm by
jan driessen
---
Line Koefoed Larsen is a Bachelor student of Classical Archaeology at the University of Copenhagen, Denmark. She has participated in excavations in both Italy and Greece
Modified time: May 21st, 2018 2:11 pm by
jan driessen
---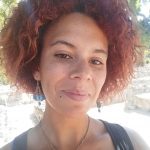 Alizée LEGENDART is completing a PhD at University of Strasbourg jointly with the University Ca'Foscari Venice, on the production of animals'iconography in Minoan Crete. She received funding from the Inernation Doctoral Programme. She participated in archaeological fieldwork in France, Italy and excavated with the Sissi Archaeological Project since 2016.
Modified time: May 21st, 2018 2:11 pm by
jan driessen
---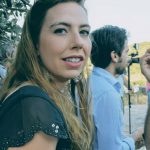 I graduated with a BA in anthropology from Idaho State University in 2016. My main focus as an undergraduate was biological anthropology/archaeology. My field experience consists of many excavations here in Crete. In 2014 I attended a bioarch fieldschool in Eleftherna, Crete with Prof. Anagnostis Agelarakis. In 2015, 2016, and 2017 I participated in the […]
Modified time: May 21st, 2018 2:09 pm by
jan driessen
---
I study History and Archaeology at the National and Kapodistrian University of Athens. I have participated in the archaeological project at Kardamaina of Kos.
Modified time: February 15th, 2022 9:58 am by
jan driessen
---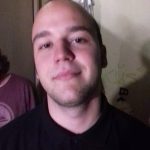 I am third grade student of archaelogy at national kapodistrian university of athens and also I take antiquites maintance lessons in univeristy's laboratory. I have been in 3 excavations since now, in Kos, ancient Allassarna(2016,2017) for thirty days in total and in Korinthos, Ancient Tenea(2017) for fifteen days
Modified time: May 21st, 2018 2:08 pm by
jan driessen
---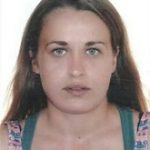 Athina Kritikou  studied antiquities and works of art conservator, graduate of the Petra vocational training institute. Since 2009 she have worked in the archaeological site of Knossos and the prehistoric site of Akrotiri, Thera, in the conservation laboratories of the Archeological Institute of Cretological Studies and of the Archeological Society of Athens, in the Aposelemis […]
Modified time: May 21st, 2018 2:06 pm by
jan driessen
---