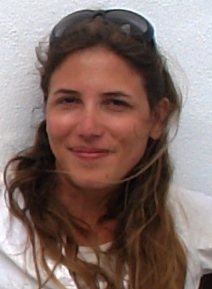 Florence Gaignerot-Driessen received her Ph.D. in Greek Archaeology from the Sorbonne University (Paris IV) and is affiliated to the CNRS (UMR 8167-Equipe Antiquité Classique et Tardive).
She is an external collaborator in the Aegis research group and a member of the ARC Programme "A world in crisis" (UCLouvain). She has been excavating on Crete since 1996 at Malia, Itanos, Eleftherna, Palaikastro, Sissi, Dreros and Anavlochos. She directed the work in Zone 3 at Sissi (2007-2011) and is currently preparing the final publication of the results.
From July 2015 onwards, Florence is directing an archaeological, topographical and geomorphological investigation on the Anavlochos, which overlooks Sissi, under the auspices of the French school in Athens (EfA).