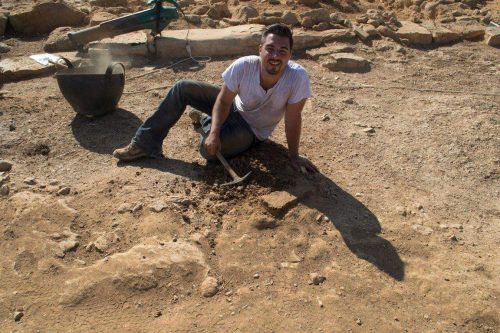 Arnaud Meulemeester holds a Master's degree in Archaeology and Art History from the UCL (Belgium). His Master's thesis consisted of an iconographic and stylistic study of female figures with upraised arms from post-palatial bench sanctuaries in Minoan Crete.
He worked at the Hermitage Museum in Saint Petersburg (Russia) as an archaeologist, project leader for exhibitions, and event manager during the Museum's 250th Anniversary. He is now project manager and business director for Dirty Monitor, a creative studio of Digital Art, creating artistic audiovisual content for cultural events and interactive exhibitions all around the world.
He has excavated at Sissi in 2011, 2015 and 2016.